Want to be a part of Southern State's first Women's Soccer team this fall? Sign up & meet the head coach on Wednesday, April 15th @ 6pm in the Patriot Center Lobby.
Southern State sponsors several athletic teams that compete at the state and national level as members of the United States Collegiate Athletic Association (USCAA). The college may award scholarships to student-athletes who participate in these sports. Admission to all home games is free unless otherwise noted.
Upcoming Games
Coming Soon!
Student Athlete Resources
Student athletes must fill out all athletic forms prior to the first practice for their sport. First practices for each sport are as follows: Men's Soccer and Women's Volleyball: August 1, 2013, Men's and Women's Basketball: October 1, 2013, and Women's Softball: January 1, 2014.
This code of operations/handbook details the college and athletic department policy, and what is expected of all student athletes.
Disclosure of Institutional Graduation/Completion and Transfer-out Rates 2008–2009 Cohort.
To tryout for any sport at Southern State, you must complete a prospective student athlete form either online or mail in a printed copy.
The athletic department is located in the Patriot Center on Central Campus.
800.628.7722 x2697
100 Hobart Drive
Hillsboro, OH 45133
View Map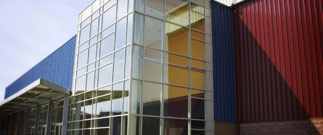 Department Staff