This service allows you to access your personal leave, sick leave and vacation accruals, financial accounts and other information.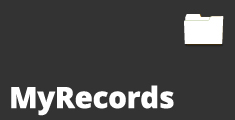 How to Login
User Name: first initial of first name + last name (example: jdoe)
Default Password: last 4 digits of your social security number (once you login, you'll be prompted to change your password)
How to Submit Class Grades
If you are a new faculty or staff member and need the ability to login and submit grades, you will need to download and submit the following forms:
Once you login, all of the links will be on the left side of the page.
Click "My Classes" to view the credit hours and times of the classes. Select a course to find out more information about it (prerequisite, etc.). Under "Class Roster", click "View" to find a list of currently enrolled students in the class. This is always up-to-date with registration.
At the bottom of the page, you will have the capability of inputting grades, days absent and last date attended.
Click "Go" at the bottom of the page. It will be defaulted to "Final Grade" and "Enter the Days Absent".
On the next page, you will be able to enter the grades. There is a drop-down menu that shows the acceptable grade codes. You may enter the days absent (not required). If you give a final grade of "U", "Y", "N", "I", "WI" or "F", please enter the last date the student attended as the Office of Financial Aid needs this information especially if a student has stopped attending the class. Please do this by clicking on the calendar beside the input field for date. Click on the month/day of the last attendance.
When finished inputting grades, click "Continue" and you'll be taken to another page that allows you to verify all of the grades. To finish, click "Submit Grades". Repeat this process until you have submitted grades for all of your classes.
Employee Resources
Human Resources
Additional Information