Student Government Association
The SGA Discount Card is now only $5 through June! Get yours while they last!
The purpose of the Student Government Association (SGA) is to represent the student population on all campuses by pursuing social, political, academic and administrative initiatives of interest to our student body.
In addition, the SGA shall act as a liaison between the student body and the college administration, the overall college community and other individuals and organizations. The ultimate task of the SGA is to address the needs, problems and concerns of the student body and to carefully listen to suggestions from the student body, faculty and administration.
To become a member of SGA, simply complete the interest form and email it to smacdowell@sscc.edu. You will receive a return email with eligibility status.
Run for Office
To become an SGA officer, you must be elected. Elections are held in the spring each year. Only students are permitted to vote and will receive an emailed link to participate in elections.
Complete and submit the candidate application if you'd like to run for office. Office positions to apply for are: President, Vice President, Secretary and Treasurer. Be sure to read the SGA Officers' Responsibilities to learn more about each position. Eligibility requires that each officer maintain a 2.8 GPA or higher and six credit hours during fall and spring. An officer's elected term is for one year.
After the new academic year begins, the newly elected president appoints senators. They must maintain a GPA of 2.0.
Student Government Meeting – May 17 @ 1–3pm in Room 436 on Central Campus
Student Government Meeting – June 14 @ 1–3pm in Room 436 on Central Campus
Events hosted by or intended for SGA members will be posted here.
Past Events & Fundraisers
Meet-N-Greet
At the start of each new school year, SGA members welcome new and returning students during the first week of classes. Students can learn about SGA and how to get involved!
Bill Horne Memorial Cookout Fundraiser
In June of 2011, SGA hosted a cookout fundraiser. All proceeds went to the Bill Horne Memorial and Scholarship Fund.
Drama Concessions
SGA provides concessions during drama presentations by the SSCC Theatre Department.
Santa's Workshop
In December, SGA has a lunch/bake sale during a picture taking event with Santa. Pictures are free with the contribution of a canned good collected for charity.
Conference
The national Student Government conference is for executive committee members of SGA. They travel to Orlando for training, networking with other SGA members and a fun time in Florida!
Discount Card Sale
SGA's annual signature program provides discount cards at a reasonable price for students and community members. Discounts are for area businesses and restaurants including Arby's, Wendy's, Dominos, Ponderosa, Verizon, Slow & Low BBQ, Holtfield Station, Highland Lanes, Alley 21, Great Clips, Dairy Queen, Gold Star, Kentucky Fried Chicken, Petland, Pasquales, Giovanni's, Subway and Pizza Hut! The cards are good all year long and all proceeds go towards an annual SGA scholarship.
NOW ON SALE FOR $5! Visit any Southern State Bookstore to purchase one! Sales end at the end of June.
Rose Sale
As a service to the community, SGA sells roses at graduation. Roses are so economical even a child can purchase one for "big sis or brother!"
Retreat
The annual SGA Retreat is a mandatory "kick-off" meeting for SGA members right before fall term begins. The year's budget and events are planned as well as team building skills are practiced.
For more events and photos, CONNECT with us on Facebook!
Crossroads Hospice Ultimate Givers
Become a member of a dedicated team of volunteers who strive to provide extra love and comfort to terminally ill patients and their families. Because Crossroads Hospice offers several types of opportunities for volunteering, you may donate as much time as you desire. The duties of patient care, special projects, office and bereavement volunteers vary. This will allow you to choose the area of service that suits your unique schedule as well as finding the area that is most rewarding to you.
To learn more or if you would like to volunteer, click here or contact Jenn Ruter at 513.793.5070 or jenn.ruter@crossroadshospice.com.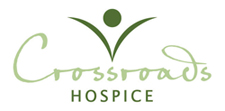 Sherry is also the Student Affairs and Enrollment Management Assistant.
Discover the policies and procedures of the Student Government Association.
Understand the duties and expectations of each SGA officer.
Collaborate with fellow SGA members.