Offered on: All Campus Locations (Day & Weekends)
Nature of Profession
Real estate professionals have a thorough knowledge of residential and commercial property in a given community. They must determine which properties will best fit their clients' needs and budgets. A working knowledge of local zoning and tax laws as well as where to obtain financing for purchase is required in this field. Agents and brokers also act as a medium for price negotiations between buyer and seller.
Related Job Titles
Areas of employment include appraiser, broker, developer, inspector, investment consultant, residential planner and salesman.
Transfer Agreements
Southern State has articulation/transfer agreements with many four-year institutions. Find the transfer agreements for Real Estate below.
Courses
First Semester
Second Semester
Third Semester
Fourth Semester
Program Total: 60
*Required for Ohio State Salesperson Licensing
Faculty
Accelerated Real Estate Salesperson Courses

Get the skills needed to become a Real Estate Salesperson through an accelerated course of study. After completing three courses, you qualify to sit for the Ohio Real Estate Salesperson Exam. Classes begin June 3rd and will be held on Saturday and Sunday, 8:30am - 5:30pm at the Central Campus in Hillsboro. Financial aid is available to all who qualify.
Course Schedule
Classes for Summer semester begin May 30. Registration begins March 28. For more information, contact Dr. Gayle Mackay at 800.628.7722 x2798 or gmackay@sscc.edu.
Student Testimonial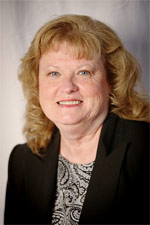 "Southern State's accelerated Real Estate Program made it extremely convenient for me to get the hours I needed to qualify for the State exam. I love my new career as well as helping people find a home to call their own."
– Karen Davis, Local Realtor