Offered on: Central Campus (Day/Evening)
Nature of Profession
Real estate professionals have a thorough knowledge of residential and commercial property in a given community. They must determine which properties will best fit their clients' needs and budgets. A working knowledge of local zoning and tax laws as well as where to obtain financing for purchase is required in this field. Agents and brokers also act as a medium for price negotiations between buyer and seller.
To learn more about careers related to the Real Estate Program view:
Transfer Agreements
Southern State has articulation/transfer agreements with many four-year institutions. Find the transfer agreements for Real Estate below.
Courses
Fall Semester | First Year
Spring Semester | First Year
Fall Semester | Second Year
Spring Semester | Second Year
Program Total: 60
*Required for Ohio State Salesperson Licensing
Faculty
Accelerated Real Estate Salesperson Courses

Get the skills needed to become a Real estate Agent at Southern State Community College!
Only three classes and YOU could qualify to sit for the "Ohio Real Estate Salesperson" Exam. Get your license to become a Real Estate Agent and work full-time or part-time in a flexible career you love! Classes are now being held ONLINE and financial aid is available to all who qualify.
Course Schedules
Spring 2019
For more information, contact Jeff Tumbleson at 800.628.7722 x3678 or jtumbleson@sscc.edu.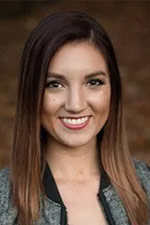 "As a Southern State graduate, I chose to return to the classroom to participate in the accelerated courses offered in order to obtain my Real Estate license. As a single mother of two who worked full time, I found it convenient to attend the weekend courses at SSCC. Since obtaining my license and working in the field part-time, I have participated in the sale of 14 homes with several more in the pipeline. I would encourage anyone who is considering real estate to enroll in this program!"
– Kelsey Satterfield, Local Realtor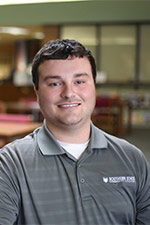 "I am currently enrolled in Southern State's Accelerated Real Estate Salesperson Program. I love it! The flexibility is great and I am really learning a lot. The fact that this program is offered on the weekend works great with my schedule. I am able to continue working at my full-time job during the week, and study on the weekends. I can't wait to finish the program, sit for the exam, and start an exciting career in Real Estate!"
– Jim Barnett, SSCC Alumni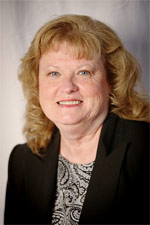 "Southern State's accelerated Real Estate Program made it extremely convenient for me to get the hours I needed to qualify for the State exam. I love my new career as well as helping people find a home to call their own."
– Karen Davis, Local Realtor