This program can be completed entirely Online.
Nature of Profession
Get the skills needed to become a Real estate Agent at Southern State Community College! Only three classes and you could qualify to sit for the "Ohio Real Estate Salesperson" Exam. Get your license to become a Real Estate Agent and work full-time or part-time in a flexible career you love! Classes are now being held ONLINE and financial aid is available to all who qualify.
To view current Job Postings related to the Real Estate Program visit:
Careers in Real Estate:
This information is provided by ONetOnline.org
After successful completion of the Real Estate Certificate students will be required to complete a criminal records check of both state & FBI records at a cost of about $60, exact cost may vary by location. Information on performing a background check can be found on the Salesperson Examination Application. Students will be required to submit a completed Salesperson Examination Application with a $81.00 fee. Additional details and requirements can be found on the following website:
Requirements for an Ohio Real Estate Salesperson's License | Ohio Department of Commerce
Courses
Earn Industry Certifications
In this program students will have the opportunity to achieve an industry level certification. After completion of these three REST courses students can set for the Real Estate Licensure Exam. Visit the Ohio Department of Commerce to learn more about the Real Estate Licensure Exam.
Program Outcomes
Graduates of this program should be able to:
Demonstrate a working knowledge of zoning and tax laws related to real estate sales.
Demonstrate understanding of real estate negotiation complexities and legalities of both a seller and a buyer.
Apply one appraisal technique to the evaluation of residential or commercial practice.
Interested in an Associate Degree?
Completion of the Real Estate Certificate is stackable into the Business Management - Real Estate Broker option.
Request More Info / Contact Us
Faculty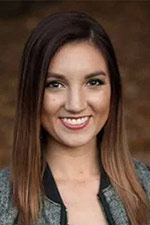 "As a Southern State graduate, I chose to return to the classroom to participate in the accelerated courses offered in order to obtain my Real Estate license. As a single mother of two who worked full time, I found it convenient to attend the weekend courses at SSCC. Since obtaining my license and working in the field part-time, I have participated in the sale of 14 homes with several more in the pipeline. I would encourage anyone who is considering real estate to enroll in this program!"
– Kelsey Satterfield, Local Realtor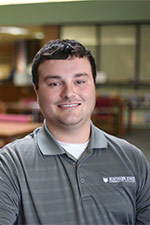 "I am currently enrolled in Southern State's Accelerated Real Estate Salesperson Program. I love it! The flexibility is great and I am really learning a lot. The fact that this program is offered on the weekend works great with my schedule. I am able to continue working at my full-time job during the week, and study on the weekends. I can't wait to finish the program, sit for the exam, and start an exciting career in Real Estate!"
– Jim Barnett, SSCC Alumni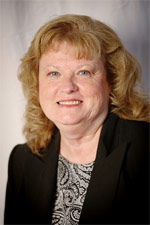 "Southern State's accelerated Real Estate Program made it extremely convenient for me to get the hours I needed to qualify for the State exam. I love my new career as well as helping people find a home to call their own."
– Karen Davis, Local Realtor