We offer a comprehensive, hands-on truck driver training program that exceeds Ohio requirements for obtaining your CDL (Commercial Driver's License). The costs below include instruction, licensing, and all endorsements. There are no hidden or additional costs.
Our approach means that most of your driving instruction time is spent in the truck; either on our closed course or on the road. Classes are small so you will be guaranteed the "behind-the-wheel" time that you need to begin your professional trucking career. And individual instruction means that you get quick answers and valuable driving experience. Contact us to learn more!
Program categories in this pathway:
| Training | Cost | Hours | Program Design |
| --- | --- | --- | --- |
| Class A | $5,300 | 160 | 4 Weeks or 8 Weekends |
| Class B | $2,900 | 80 | 2 Weeks |
| Passenger Bus | $900 / $2900 | 80 | 2 Weeks |
Program Start Dates:
The program can be offered on any of our 6 locations including Wilmington, Piketon, Pomeroy, South Point, Rio Grande Jackson, & West Union. The start dates are listed below:
Class A training | July 31st | Weekends | Wilmington & Piketon
Class A training | August 16th | Weekdays | Any location
Class A training | September 13th | Weekdays | Any location
Call 800.628.7722 x4560 or 937.393.3431 x4560 for Class B start dates
Employment OUTLOOK:
At SSCC, we tailor our programs to reflect growing trends in employment opportunities. Research ohiomeansjobs.com to learn about current projections in the Truck Driving field, or visit the SSCC Job Board to view available jobs.
STUDENT RESOURCES
The cost for the Class A weekday or weekend programs is $5300, and the cost for the Class B weekday program is $2900. This will cover the entire cost of the program (instruction, materials, truck driving time, and practice tests) as well as state-required testing and licensing fees and DOT-required physical and drug screen. HAZMAT Endorsement is included in the program cost as well.
Sources of Financial Aid
Truck Driving Academy accepts payment for educational expense through the following:
1. Notify your local Ohio Means Job office for availability of WIA grants
2. Apply for a Sallie Mae student loan either by calling 1.800.695.3317 or at salliemae.com
3. Ask about the Marathon Scholarship!
We are a recognized training provider for the Ohio Workforce Investment Act (WIA), the U.S. Veterans Administration, the Trade Adjustment Act, and many others.
You may also find that some employers offer tuition reimbursement. Many of our graduates receive employment offers before they graduate, and some of these positions offer reimbursement. Be sure to ask your potential employer about any free training that may be available!
Contact us to find out what you may qualify for!
Please complete and submit this form and we will get back with you as soon as we can!
FACULTY and STAFF CONTACTS
Want to learn more about these programs?
Speak with one of the program's faculty members to see which area of study is right for you.
Truck Driving Faculty
J.T. Smith, Director-Training Manager
800.628.7722 x4535
937.393.3431 x4535
937.444.7790 (Fax)
Angie Devilbliss, Administrative Assistant
800.628.7722 x4560
937.393.3431 x4560
937.444.7790 (Fax)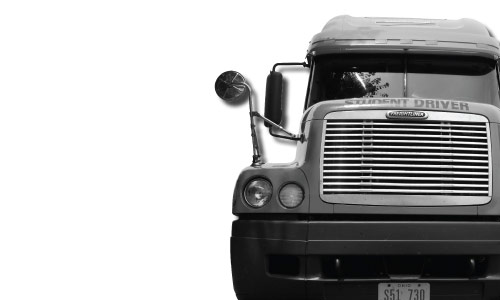 LOCATIONS
You can attend at any of our locations in Ohio. In addition to our original driver training facility in Clinton county, we also offer training in Adams, Gallia, Jackson, Lawrence, and Pike Counties.
Ohio Valley CTC
175 Lloyd Rd, West Union, OH 45693
View Map
Pike County CTC
175 Beaver Creek Rd., Piketon OH 45661
View Map
Pomeroy Campus
42377 Charles Chancey Drive, Pomeroy, OH
View Map
Rio Grande Jackson
980 E. Main Street, Jackson, OH 45640
View Map
South Point Campus
216 Collins Avenue, South Point, OH
View Map
Wilmington Campus
1850 Davids Dr, Wilmington, OH 45177
View Map
The Wilmington classroom portion will operate at the Brown county campus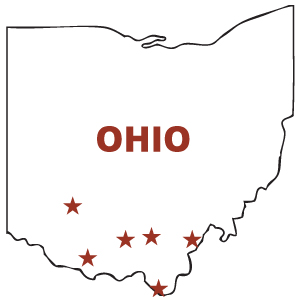 STUDENT TESTIMONIALS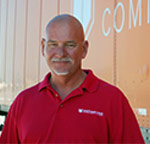 "Southern State's Truck Driving Academy has been a big part of my life - for the past 13 year to be exact. I started here as a student, received my Class A license and am now teaching others how to drive a truck under this program. The small class sizes really allow for a lot of student/instructor time. It is close to home and affordable."
Tony E. | SSCC Truck Driving Academy Instructor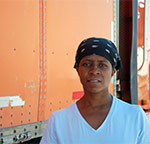 "The Truck Driving Academy at Southern State has small classes sizes, which I like. The friendly staff and comfortable atmosphere are great for learning. Southern State has been very helpful at making sure I received funding to help offset enrollment costs. I am happy I chose the Truck Driving Academy at Southern State to assist me in getting my commercial driver's license."
Patricia C. | SSCC Truck Driving Academy Alumni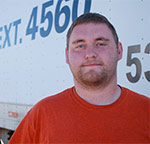 "It was through my family and friends that I heard about the Southern State Truck Driving Academy and how good the program was. Now that I am enrolled, I am very pleased and would have to agree with them. The classes are very informative and I have learned a lot about how to operate a semi safely."
Robert F. | SSCC Truck Driving Academy Alumni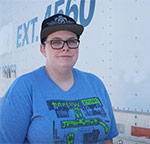 "I chose to attend the Truck Driving Academy at Southern State because it was close to my home. I would definitely recommend this program to anyone considering truck driving as a career. I received lots of hands on experience, which made me feel confident about getting a job. Southern State's Truck Driving Academy has put me on the path to getting my CDL. I can't wait to see what opportunities this will bring!"
Suzy E. | SSCC Truck Driving Academy Alumni
ADVISORY COMMITTEE
Southern State seeks to fill specific post-secondary educational needs for the residents of southern Ohio. The College cannot meet this commitment without guidance and constructive input from members of the community. To foster this vital involvement, the College has established advisory committees. Persons involved in business, public service, and industry volunteer their service and expertise for the purpose of guiding and updating educational programs offered by the College. The advisory committees help to ensure that general and technical education is of finest quality and is always attuned to community needs.