Their team is available to help our employees and their families understand and work through healthcare options that may be available outside of our group health insurance plan. While every situation is different, EMS has successfully helped many SSCC employees find ways to make health insurance work better for them and their families.
Examples of how EMS has helped SSCC employees:
Assisted employees and spouses turning 65 to find the best Medicare plan (and enroll)
Assisted employees whose spouses work at other organizations determine which insurance plan offered the best coverage for the family
Assisted employees whose child was aging off the plan to find a health care plan appropriate for them
Southern State Community College Account Manager Tracy Barnes and Medicare Specialist Kim Stokes are ready to help! If you have questions, please feel free to reach out to Tracy directly to see if there are any opportunities for EMS to help you and your family with your health insurance needs. She can be reached at: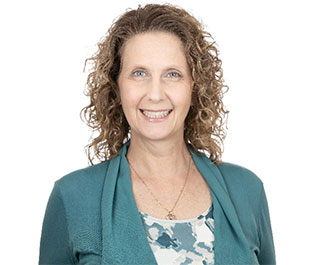 Benefits
Employees at Southern State enjoy a variety of excellent benefits! If you have questions about any of the benefits, please contact the Human Resources Department.
Wellness
At Southern State we are committed to helping our employees achieve well-being in many facets of their lives. Whether health, financial, personal or professional well-being, at Southern State there are numerous resources designed to help employees achieve their personal goals.
Emergency Resources
Discover emergency contact numbers for Adams, Brown, Clinton, Fayette and Highland Counties as well as contacts for counseling, addiction and community mission resources.
AT&T Employee Discount
YMCA Employee Discount
The SSCC Employee discount includes 20% off membership, automatic bank draft, and a $50 one time activation fee. The membership includes one free fitness center orientation with a personal trainer, full gymnasium, walking track (17 laps = 1 mile), group fitness classes, heated Pool (82-84°F), child care (up to age 13), and discounts on additional programs
Membership Types (price is with the 20% off discount):
| Membership Type | Price |
| --- | --- |
| Adult | $41.18 |
| Branch Young Adult (age 18-39) | $30.03 |
| Couple (2 people living in the same household) | $45.90 |
| Family (2 adults plus dependents living in the same household | $50.19 |
| Senior Adults (65 and older) | $40.75 |
| Senior Family (primary member must be 65 or older) | $48.48 |
| Single Parent Family (single parent plus dependents living in the same household | $45.90 |
*Please Note: These prices reflect membership to the Highland branch only. A metro rate membership is also available to which allows to all 14 YMCA of Great Cincinnati branches.
Western Governors University Employee Discount
Ohio community colleges' staff receive a five percent 5% tuition discount. Staff of OACC colleges will also be eligible to apply for scholarships offered through the WGU Institutional Partner Fund. Scholarships are valued up to $2,000.00. For more information visit www.wgu.edu.
Franklin University Employee Discount
Ohio Association of Community Colleges is proud to announce an education partnership with Franklin University. Franklin University is a non-profit, accredited institution with their main campus located in Columbus, Ohio. Franklin currently has over 7,000 domestic and international adult students working toward their degree-which can be completed on campus or entirely online! The partnership awards part and full time faculty and staff of OACC member colleges a 15% off tuition costs for all doctoral programs at Franklin University. View the Franklin Partnership PDF for more information.
GM Educator Discount
Maybe you bought extra classroom supplies instead of concert tickets this school year, or you missed a big evening out because you were helping students study. Whatever role you play at your school, you deserve the GM Educator Discount – the best educator discount from any car company. Current employees of a public school, private school, college or university can enjoy special pricing below MSRP on the purchase or lease of eligible, new Chevrolet, Buick or GMC vehicles. Combine this discount with most current offers to save even more, with our appreciation. To sign up and get authorization visit gmeducatordiscount.com
Human Resources Staff
The Human Resources office is located in room 152 on Central Campus and operates from 8:00am to 5:00pm, Monday through Friday.
Kate Honeycutt
Coordinator of Employee Recruitment and Onboarding
800.628.7722 x2565
Crystal Howland
Coordinator of Employee Benefits and Compensation
800.628.7722 x2560