Continuing Education Courses
Continuing education is fun! These are short-term, non-credit courses for professional development or personal enrichment presented in a relaxed, flexible format. You will find a pleasant environment, knowledgeable instructors and state-of-the-art equipment as well as reasonable prices. Secure registration is provided for our class offerings.
Some courses are just better in the classroom such as ceramics or painting. Seasonal and specialty classes are usually taught in a classroom environment as well.
Health Sciences
STNA Course - Coming Soon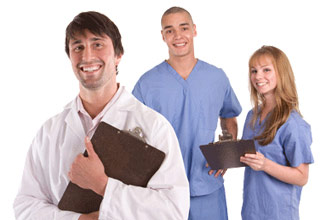 Course Summary — This course will prepare you to become a State Tested Nurse Aide (STNA) with classroom, simulated lab and clinical experience in bedside nursing care such as bathing, measurement of vital signs, ambulation of residents/patients and assistance with all aspects of activities of daily living (ADL).
Classes will be held at the Brown County Campus. The cost of the program is $650, plus $100 for testing.
For registration and/or more information, contact: Amy McClellan at amcclellan@sscc.edu or 937-382-6645 x3510.
Dental Assisting Program with a Clinical Externship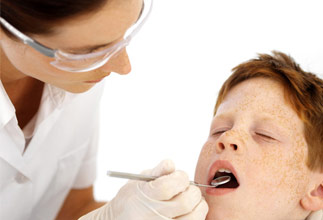 Details Coming Soon.
Program Summary — The 60 hour Dental Assisting Program prepares students for entry level positions in one of the fastest growing health care positions - Dental Assisting. The purpose of this course is to familiarize the student with all areas of pre-clinical dental assisting and provide training in the professional skills required to function as an assistant in the dental practice. This course covers the following key areas and topics - Administrative Aspects include: the history of dentistry and dental assisting; introduction to the dental office; the legal aspects of dentistry; policies and guidelines. Clinical Aspects include: introduction to oral anatomy; dental operatory; dental equipment, introduction to tooth structure; primary and permanent teeth; the oral cavity and related structures; proper patient positioning; dental hand-pieces; sterilization; and other areas. In addition to entry-level administrative jobs, this course is ideal for students interested in pursuing a future formal Dental Hygienist program.
For more information contact Amy McClellan at amcclellan@sscc.edu or 800.628.7722 x3510.

A wide variety of continuing education courses are offered online that you can take in the comfort of your home or other convenient surroundings. If you need computer or internet access, take advantage of the computers in the Library on any campus.
Online Short Courses
Learn a specific skill on almost any topic (business, computer applications, design, health care and technology just to name a few) through a convenient Ed2Go online course.
Program Summary — These internet-based courses are highly interactive and led by expert instructors, many of whom are nationally known authors. The courses are fun, fast and affordable. New sessions start monthly and typically take only two to four hours per week.
Program Fee — $95 per course (some courses run lower/higher depending on certification offered)
Registration — Register at ed2go.com/sscc. For more information, please contact Amy McClellan at 800.628.7722 x3510 or amcclellan@sscc.edu.
Available Categories
Hundreds of online courses are available in these categories:
In-Demand Courses
Online Career Training Courses
Online courses and career training programs prepare you for a new career, or help you advance within your current occupation. Learn new skills and prepare for industry-recognized certifications.
Available Categories
Hundreds of online courses are available in these categories:
In-Demand Courses
Industrial Training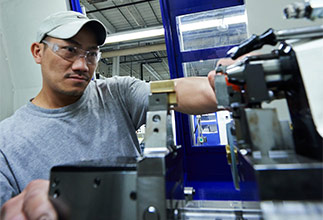 Southern State's Workforce Developement staff have partnered with a premiere online training provider to offer our local manufacturers access to online modules that will fit your production schedule in multiple industry segments.
Continue to Workforce Development to learn more!