The Career Services department coordinates employment services for Southern State. We offer students and alumni assistance in clarifying career goals and acquiring job search skills. We also assist employers with various objectives including recruitment.
Tom Payton
Coordinator, Career & Counseling Services
800.628.7722 x2713
View all Career Services Staff
Office Hours & Locations
Central Campus
Student Services Office
8:00am – 12:00pm (Monday)
8:00am – 5:00pm (Wednesday & Friday)
Fayette Campus
Faculty Offices – Room 103
8:00am – 5:00pm (Monday)
North Campus
Room 316A
8:00am – 5:00pm (Thursday)
Brown County Campus
Director's Office
1:00pm – 5:00pm (Tuesday)
Flexible times available upon request. Counseling hours available via appointment. Contact any Campus Location to schedule your appointment.
How We Can Help
From the beginning of your college experience, through graduation and beyond, Career Services is here to help you follow your bliss! We are here to help you learn about careers and occupations to plan your education accordingly with your desired career path. We also provide job search assistance, resume and cover letter writing techniques, interview preparation, coaching and debriefing, networking and tips and how-to's.
Undecided About Your Career Path?

Looking for a job? View the Job Board to see local job openings. Jobs are posted as they become available so check back often!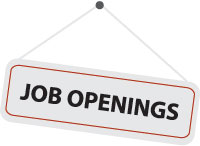 David Brooks: Should you live for your résumé ... or your eulogy?
Career or calling? This is certainly an important question for all choosing a career but especially those from ages 35 and after. Career expert Mark Savickas describes career as mattering: what really matters and how we will matter. New York Times columnist and author David Brooks talks about the difference between résumé virtues and eulogy virtues, important considerations in choosing your career.
Here you will find some resources to help you locate an internship.
Southern State Co-Op & Internship Programs
In partnership with leading employers, Southern State Community College is pleased to offer our co-op and internship programs that will provide an opportunity to build relevant experience through co-op and internship programming. These custom designed degrees are tailored to provide students with a competitive advantage among the country's premier employers. The co-op track option offers students the opportunity to receive focused academic instruction alongside real-world application.
City of Dayton Internships with SOCHEIntern
The City of Dayton's intern program was created to provide opportunities for college students to gain firsthand knowledge and understanding of governmental processes through pre-professional work experiences in various occupational fields. For more information on the duration, compensation, eligibility, and application process for these internships view the SOCHEIntern Flyer. To view what internships are currently offered view the Available Internships.
Apply at www.SOCHEIntern.org
Additional Resources
The program seeks out individuals who are motivated, engaged and studying in "high demand" areas such as advanced manufacturing, aerospace and aviation, automotive, bio-health, business functions, energy, financial services, food processing, information technology and services, and polymer and chemicals.
There are a few things you should know before attending a job fair. Use this guide to better prepare:
Fayette County Job Fair
Friday, April 6, 2018 | starting @ 10am - 1pm | at SSCC's Fayette Campus Community Room
1270 US RT 62 SW
Washington Court House, Ohio 43160
Cedarville University Spring Career Fair
Wednesday, February 21, 2018 | 11:00am – 2:30pm | Doden Fieldhouse | View the Campus Map
Over 90 companies/organizations will be in attendance with a wide range of opportunities.
Additional Opportunities & Resources
Find job openings at Southern State!
Post your resume and search for thousands of jobs and internships.
This site provides a list of In-Demand Careers in Ohio's economy today!
A resource for veterans that offers the top careers, employers and transition tools to help ease the transition from active duty to a new career.
Find assistance and get advice on various topics of job search through these resources.
Glassdoor for Students is a free job search resource, designed to meet the needs of today's college students. Glassdoor will help you find and research the latest internships, jobs, salaries, company reviews, and much more.
ZipRecruiter is the fastest growing job board that is FREE for students to use to find jobs
Practice Interviews and Tips
OhioMeansJobs offers you a fun and easy way to practice and fine tune your interview skills. Whether you're new to the job market or an experienced professional, we can help you land the right job with a powerful combination of video tutorials and virtual interview practice.
Explore Your Options
When you know about your personality and interests and have an idea about careers that you might want to pursue, it is a good idea to learn about various occupations and their educational requirements and future prospects. The Explore Your Options Brochure will provide resources that will get you started.
Sofidel will bring 300 Jobs to Circleville
Sofidel has started construction of a tissue factory in Circleville that will employ about 300 people. The plant is expected to open in 2018, and hiring probably will begin next year, the company has said. Click here for more information
Student & Alumni Resources
Career development does not end when you start the job but is a lifelong process. As a service free of charge, Career & Counseling Services can help current students and alumni learn about:
resumes as a career development summary and tool;
adding value to your job and tracking results;
career check-ups (Where am I and is my current work experience helping or hurting me in taking me where I want to go?);
dealing with on the job stress through hardiness and the "3 C's"; and
career coaching (learning communication, supervisory and management techniques).
If you're a local employer, Southern State wants to CONNECT with you! We offer various associate and certificate programs in areas ranging from pre-baccalaureate, nursing, business and technology as well as many training opportunities. We also provide job posting opportunities, annual job fairs, on-site interviews and recruiting, employer assistance to meet your needs interfacing with Workforce Development.
Posting Jobs
Use the position posting request form to post a job opening on the Job Board online and on each of Southern State's campuses. You can submit the form electronically, email it to tpayton@sscc.edu or fax it to 937.393.6682.
Recruiting & Other Services
To participate in the annual spring Southern State Job Fair, post an upcoming job fair, interview and recruit on campus, request a speaker regarding career/professional development or for any other assistance, please contact Tom Payton.
Online Resources
Language for Position Postings or Job Descriptions
Interviewing Guides