Why the Truck Driving Academy?
Accelerated Programs, Affordability, & Hands-On Training
We offer a comprehensive, hands-on truck driver training program that exceeds Ohio requirements for obtaining your CDL (Commercial Driver's License). The costs below include instruction, licensing, and all endorsements. There are no hidden or additional costs.
| Training | Cost | Hours | Program Design |
| --- | --- | --- | --- |
| Class A | $5,300 | 160 | 4 Weeks or 8 Weekends |
| Class B | $2,900 | 80 | 2 Weeks |
| Passenger Bus | $900 / $2900 | 80 | 2 Weeks |
Our approach means that most of your driving instruction time is spent in the truck; either on our closed course or on the road. Classes are small so you will be guaranteed the "behind-the-wheel" time that you need to begin your professional trucking career. And individual instruction means that you get quick answers and valuable driving experience. Contact us to learn more!
After completing the program, you have the potential to earn $45,000 to $55,000 in your first year!
Program Start Dates:
The program can be offered on any of our 6 locations including Wilmington, Piketon, Pomeroy, South Point, Rio Grande Jackson, & West Union . The start dates for each location are listed below:
Wilmington, Piketon, Pomeroy, South Point, & Rio Grande Jackson weekday classes:
Class A training | December 16, 2019
Class A training | January 27, 2020
Class A training | February 24, 2020
Wilmington & Piketon weekend classes:
Class A training | January 18, 2020
Class A training | March 21, 2020
Note: Weekend classes will be held Saturday and Sunday from 7:30am - 5pm.
Adams County Ohio Valley CTC weekday classes:
Call 800.628.7722 x4560 for Ohio Valley CTC start dates
Note: Classroom work will be completed in Adams County (week one), Pad work will be completed in Pike County (week two, three, and four)
Call 800.628.7722 x4560 for Class B start dates
The Truck Driving Academy starts driving classes once a month, and the official program start dates are listed above. Please Contact us for additional info. Our CDL school offers accelerated training that encompasses the wide variety of vehicle and truck and trailer combinations on the road today. Your program will be divided between classroom and hands-on driver training, covering everything from paperwork to backing, turning, and shifting on our closed course to complex maneuvers through city streets, but we'll take it all one step at a time, always making sure that you're ready before you progress to the next level.
The course will begin with learning essential driving skills, regulations, safety, and basic mechanical systems. You'll move into the truck for realistic exercises on a closed course, and as you gain confidence, you'll drive on low-traffic roadways and city streets with tractor-trailer combinations. You will advance to road driving, combining your classroom instruction with driving skills, refining your knowledge, and practice on controlled courses designed to help increase your confidence on the open road.
During the last week of training, you will fine-tune your driving, routing, and paperwork skills, learn advanced shifting techniques, as well as how to handle your rig under differing road conditions. You will be able to complete runs on congested city throughways, handle common roadside mechanical repairs, and shift like the professional you have grown to be.
You will then be ready for a thorough review and practice test before taking the actual Commercial Driver's License exam. If you don't already have a job offer, you will now be ready for the Job Placement phase of your training.
We will be with you every step of the way! You will find that the difference in truck driving schools is the level of care and individual instruction each student receives. We sincerely want you to be equipped to reach your full potential and have a successful, well-paid career in truck driving!
Contact us to learn more!
Equipment
We have a fleet of vehicles including tractors, buses and numerous trailers you will train on. Our equipment is up-to-date and meets or exceeds all industry standards. We offer a variety of engines, transmissions and trailers. All of our equipment is clean, well-maintained and roadworthy.
When you walk out the door of the Truck Driving Academy with your CDL, you will be prepared to drive any commercial vehicle – from commercial buses to tractors pulling double trailers!
Qualifications
To qualify for employment as a professional over-the-road driver, you must be 21 years of age and hold a valid Commercial Driver's License. You must pass a DOT physical exam and an alcohol and controlled substance test.
For intrastate Ohio, applicants may qualify at 18 years of age. To enroll in the program, you must possess a valid Ohio driver's license. The Truck Driving Academy will reimburse the costs of acquiring an Ohio driver's license for qualified out-of-state students.
Passenger Bus Endorsement
Drivers who operate commercial motor vehicles (CMVs) with passengers are required to possess the proper endorsement according to the regulations of the Federal Motor Carrier Safety Administration. This endorsement will take two weeks to complete. If you received your Class A or B CDL through SSCC the Passenger Bus Endorsement will cost $900, otherwise the cost will be $2900. Contact us to learn more!
Every student is offered free job placement assistance after graduation. Recruiters from major carriers visit the Truck Driving Academy on a regular basis to interview prospective drivers. As you will see when you visit their sites, some positions offer tuition reimbursement, which means free training!
We partner with many respected companies to provide employment for graduates as well as driving solutions for transportation providers. View our Jobs & Resources webpage to learn more.
Fees & Financial Resources
The cost for the Class A weekday or weekend programs is $5300, and the cost for the Class B weekday program is $2900. This will cover the entire cost of the program (instruction, materials, truck driving time, and practice tests) as well as state-required testing and licensing fees and DOT-required physical and drug screen. HAZMAT Endorsement is included in the program cost as well.
Financial Resources
Truck Driving Academy accepts payment for educational expense through the following:
1. Notify your local Ohio Means Job office for availability of WIA grants
2. Apply for a Sallie Mae student loan either by calling 1.800.695.3317 or at salliemae.com
3. McElroy Truck Lines Inc. – Contact Craig Voineag (Personnel/Recruiting and Compliance Director) by phone: 205-392-2539, email: craig@mcelroytrucklines.com, or fax: 205-374-8756
4. Ask about the Marathon Scholarship!
We are a recognized training provider for the Ohio Workforce Investment Act (WIA), the U.S. Veterans Administration, the Trade Adjustment Act, and many others.
You may also find that some employers offer tuition reimbursement. Many of our graduates receive employment offers before they graduate, and some of these positions offer reimbursement. Be sure to ask your potential employer about any free training that may be available!
Contact us to find out what you may qualify for!
You can attend at any of our locations in Ohio. In addition to our original driver training facility in Clinton county, we also offer training in Adams, Gallia, Jackson, Lawrence, and Pike Counties.
Ohio Valley CTC
175 Lloyd Rd, West Union, OH 45693
View Map
Pike County CTC
175 Beaver Creek Rd, Piketon OH 45661
View Map
Pomeroy Campus
42377 Charles Chancey Drive, Pomeroy, OH
View Map
Rio Grande Jackson
980 E. Main Street, Jackson, OH 45640
View Map
South Point Campus
216 Collins Avenue, South Point, OH
View Map
Wilmington Campus
1850 Davids Dr, Wilmington, OH 45177
View Map
Please complete and submit this form and we will get back with you as soon as we can!
J.T. Smith
Director-Training Manager
800.628.7722 x 4535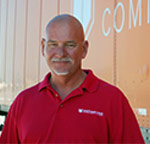 "Southern State's Truck Driving Academy has been a big part of my life - for the past 13 year to be exact. I started here as a student, received my Class A license and am now teaching others how to drive a truck under this program. The small class sizes really allow for a lot of student/instructor time. It is close to home and affordable."
Tony E. | SSCC Truck Driving Academy Instructor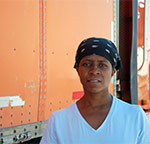 "The Truck Driving Academy at Southern State has small classes sizes, which I like. The friendly staff and comfortable atmosphere are great for learning. Southern State has been very helpful at making sure I received funding to help offset enrollment costs. I am happy I chose the Truck Driving Academy at Southern State to assist me in getting my commercial driver's license."
Patricia C. | SSCC Truck Driving Academy Alumni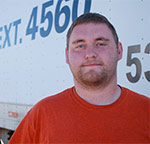 "It was through my family and friends that I heard about the Southern State Truck Driving Academy and how good the program was. Now that I am enrolled, I am very pleased and would have to agree with them. The classes are very informative and I have learned a lot about how to operate a semi safely."
Robert F. | SSCC Truck Driving Academy Alumni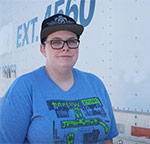 "I chose to attend the Truck Driving Academy at Southern State because it was close to my home. I would definitely recommend this program to anyone considering truck driving as a career. I received lots of hands on experience, which made me feel confident about getting a job. Southern State's Truck Driving Academy has put me on the path to getting my CDL. I can't wait to see what opportunities this will bring!"
Suzy E. | SSCC Truck Driving Academy Alumni
"The instructors at Southern State's Truck Driving Academy have real world experience and they genuinely want the students to succeed. The Academy really prepared me and gave me the confidence to start my new career. I would highly recommend this school to anyone interested in pursuing a career in truck driving."
Ryan J. | SSCC Truck Driving Academy Alumni
"The Truck Driving Academy at Southern State has great instructors and the training provided was laid back and fun. I have learned to operate a tractor trailer with confidence, which is something I thought I would never be able to do. I really enjoyed my time of learning and training at Southern State."
Kevin O. | SSCC Truck Driving Academy Alumni
"Attending Southern State's Truck Driving Academy was an easy choice for me because I heard nothing but great things about the school. Everyone was so friendly and helpful. I really felt like I was part of a family. The Academy taught me how to be successful in the trucking industry and helped me build my confidence when driving. I really enjoyed my time here."
William G. | SSCC Truck Driving Academy Alumni
"I was highly impressed by the program at the Truck Driving Academy. The instructors were both knowledgeable and experienced and did not hesitate to answer questions or clarify the smallest of details. The volume of information and training received during the program was impressive and will no doubt pay dividends for our department in the future. I recommend the Academy for any department manager looking for high level training in this discipline."
Darren LeBrun, PE, PS | Scioto County Sanitary Engineer
"I am a Southern State alumni, and I also have a Bachelor's degree, but I was having a difficult time getting a truck. The Truck Driving Academy program offered the chance for me to work with professionals in this industry and obtain the credentials I needed. My time at the TDA was awesome! It was a fun atmosphere, the teachers are there to help you when you need it, both in class and on the road. Now I have not just one, but two jobs (one full-time and one part-time) in the trucking industry. I would highly recommend the TDA to anyone considering it. The door is always open for you there."
Cierra Walker | Independent Truck Operator
"My husband went to the Southern State Truck Driving Academy and when I got downsized, I decided to go on his recommendation. It was a great school experience. The instructors were very helpful. Any time you had a question, there was no waiting. You got immediate help and individual attention. I passed my CDL the first time, and now I will be team driving with my husband! I would recommend it to anyone considering entering the field. I even recommended it to the people in line while I was waiting to get my CDL."
Kathy Klinglesmith | Driver for U.S. Express
"I was downsized from ABX after 27 years. I had years of safety experience, but while I was researching how to update my skills, I found that HAZMAT training required a Class A CDL license and decided to go to Southern State's Truck Driving Academy. I had a great experience with the training program as a whole, in particular, the instructor was attentive, thorough and personable. I found that if you listen to the instructor and follow directions, you can pass your CDL exam the first time. Right now I have one job offer with another one on the table. The TDA gives you what you need to get started in this business. I plan on taking that knowledge and succeeding!"
Tony Frye | Driver for Schneider National