Programs at
Additional Locations
Laurel Oaks Career Campus
Southern State has joined with Great Oaks Career Campuses to offer hands-on training courses in the Corwin Nixon Aviation Building on the Laurel Oaks Career Campus in Wilmington, Ohio.
Associate of
Applied Science
Certificate Programs
Visits Days at the
Laurel Oaks Facility
During these visits potential or current students can receive degree information and requirements for college admission. Additional visits to the sites are available by appointments. Dates and times are subject to change.
Contact Amy McClellan for more information.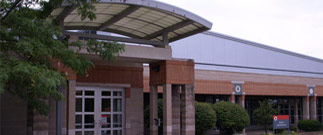 300 Oak Drive
Wilmington, OH 45177
View Map

Forms
Ohio Strategic Training Center