Southern State Community College is accredited by the Higher Learning Commission (HLC)
The accreditation status updated in 2006 provided for a ten year approval status with reaffirmation scheduled for 2016–17. Developments within the Commission's accrediting process warrant a transition to the Open Pathway as a mechanism for future reaffirmation. As such, Southern State entered the pathway in 2012. You can follow the progress of Southern State's reaffirmation below.
For more information on accreditation contact:
230 South LaSalle Street, Suite 7-500
Chicago, IL 60604
800.621.7440

You might be asking, "What is accreditation affirmation anyway and what does it mean to me?" Well, the first part is easy. Accreditation affirmation is an institutional process designed to demonstrate that our college is engaging in assumed practices and fulfilling obligations of affiliation that affirm our credibility. In short, accreditation is our quality seal of approval and promise to the world that we are a real deal college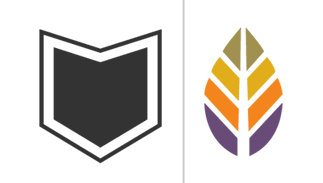 Institutional credibility is the aspect of accreditation common among all stakeholders. The extent to which various stakeholders play a role in accreditation, however, is different. You may not think so but we believe everyone plays a role in accreditation. Explore the ways you might engage in Southern State's accreditation reaffirmation and get involved for the long haul.
Students
Accreditation means more to students than to perhaps any other group. It's the reason a degree holds value in a competitive world and it's the reason financial aid is available to those seeking higher learning. Throughout the college experience, beyond the main stage of the academic classroom, there are a number of touch points where the College's quest for quality is front and center in a student's world.
You might recognize the accreditation touch points through your interaction with the Student Success Center or your invitation to complete a graduate survey. Actually, there are many other aspects of your college experience where the things you do or the response you offer are directly linked to accreditation.
Faculty & Staff
Accreditation is simply the process of providing evidence of continuous quality improvement and aspirations and having those efforts validated. Making the case for quality assurance is so much a part of the College's core that it is often difficult to separate accreditation as a special project or initiative but occasionally, the College must pause to offer specific evidence to this end. Specific processes, procedures and activities are synonymous with accreditation and this is where everyone gets involved.
You might recognize some of the institutional activities directly linked to accreditation such as program review, assessment of student learning, performance evaluation and strategic planning exercises.
Community & Business
Many would suggest that higher education's accreditation model is much like the business sector's wide array of quality improvement initiatives and in many respects, they would be correct. Similar to the role of a consumer, those who benefit from Southern State's product, have an important role in informing and supporting the College's journey toward continuous quality improvement. Communities, business and otherwise, who coexist with the College have an important role ranging from information you might share to make a program stronger, tips on better preparing students for workforce demands, to offering work experience to hiring our graduates.
Your role in assisting with program needs assessments, supporting internships and coops, and service on advisory councils is critical in supporting our accreditation activities.
Public Invited to Comment
Southern State Community College is seeking comments from the public about the College in preparation for its periodic evaluation by its regional accrediting agency. The College will host a visit on November 2-3, 2015, with a team representing the Higher Learning Commission of the North Central Association. Southern State Community College has been accredited by the Commission since 1981. The team will review the institutionís ongoing ability to meet the Commissionís Criteria for Accreditation.
The public is invited to submit comments regarding the college:
Public Comment on Southern State Community College
Higher Learning Commission
230 South LaSalle Street, Suite 7-500
Chicago, IL 60604-1411
The public may also submit comments on the Commissionís Web site at www.ncahlc.org.
Comments must be address substantive matters related to the quality of the institution or its academic programs. Comments must be in writing.
All comments must be received by October 2, 2015
Quality Improvement Initiative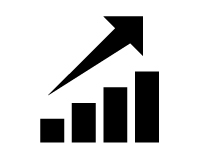 The components of the HLC's new Accreditation Pathway model include assurance processes and the adoption of specific quality improvement initiatives. In stark contrast to historical accreditation models focusing squarely on backward looking self-study authored by a select few within the institution, the new model is an effort to engage people at every level of the organization and position quality improvement in the forefront. Further, the process is further substantiated by examples of evidence that are maintained in an assurance file hosted by the commission and populated with content among individuals representing the entire institution.
The Quality Improvement Initiative adopted by Southern State is the Student Success Initiative: Get Ready, Get Set, Achieve and Succeed (SSI). The SSI is designed to determine each student's individual needs at the point of entry, place each student on the track that best suits his or her needs, and create a customized completion plan for every student. In doing so, the College will attempt to build a seamless support system capable of guiding students through their educational experience and assuring them every opportunity to achieve success. To effectively accomplish its goals, the SSI will introduce four new components to the College's academic platform (two pre-entry components and two post-entry components).
Making the Case for
Quality Assurance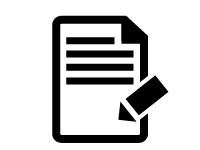 The accreditation process is governed by The Criteria for Accreditation. Within the Criteria there are Criterion Statements and Core Components that ensure institutional effectiveness. Underlying the Criteria and Core Components is a set of assumptions shred by the community of practice within higher education and made explicit in the section on Assumed Practices.
The Criteria for Accreditation
The institutions mission is clear and articulated publicly; it guides the institution's operations.
The institution acts with integrity; its conduct is ethical and responsible.
The institution provides high quality education, wherever and however its offerings are delivered.
The institution demonstrates responsibility for the quality of its educational programs, learning environments and support services, and it evaluates their effectiveness for student learning through processes designed to promote continuous improvement.
The institution's resources, structures and processes are sufficient to fulfill its mission, improve the quality of its educational offerings and respond to future challenges and opportunities. The institution plans for the future.
The Assumed Practices
Foundational to the Criteria and Core Components is a set of practices shared by institutions of higher education in the United States. Unlike Criteria and Core Components, these Assumed Practices are (1) generally matters to be determined as facts, rather than matters requiring professional judgment and (2) unlikely to vary by institutional mission or context.
Submitted Assurance Argument
Meet the Accreditation Team
Medical Assisting
The Southern State Community College Medical Assisting program is accredited by the Commission on Accreditation of Allied Health Education Programs (www.caahep.org) upon the recommendation of Medical Assisting Education Review Board (MAERB).
Commission on Accreditation of Allied Health Education Programs
25400 U.S. Highway 19 North, Suite 158
Clearwater, FL 33763
727.210.2350
Over the past five years, the Medical Assisting program at Southern State Community College has an employer satisfaction rate of 100% and a graduate education satisfaction rate of 98.3%.
Nursing
The Associate Degree Nursing program is accredited by the Accreditation Commission for Education in Nursing, Inc. (formerly National League for Nursing Accrediting Commission Inc.) and has full approval by the Ohio Board of Nursing.
ACEN
3343 Peachtree Road NE, Suite 850
Atlanta, GA 30326
The Practical Nursing program has the full approval of the Ohio Board of Nursing.
Respiratory Care
The Respiratory Care program holds an Initial Accreditation from the Commission on Accreditation for Respiratory Care.