Computer Science Program Pathway

We are living in the digital age! Technology takes up nearly every aspect of our lives in one way or another. The career prospects for those who earn their Computer Science degree are excellent with in-demand jobs and high-paying salaries. Every industry uses computers in some way. Problems in science, engineering, health care, and so many other areas can be solved by computers. Ready to get started on your Computer Science pathway?
Program categories in this pathway:
Associate Degrees:
Associate of Applied Science Degree
Students can select TWO of four Focus areas:
Networking
Programming
Cybersecurity
Robotics
Career Enhancement Certificates:
Career Enhancement Certification
Potential Career Opportunities:
This information is provided by ONetOnline.org
Employment OUTLOOK:
At SSCC, we tailor our degrees and certificates to reflect growing trends in employment opportunities. To view current Job Postings related to the Computer Science pathway visit: OhioMeansJobs.com.
STUDENT RESOURCES
At Southern State, YOU are more than just a number or face in the crowd. We care about your success and want you to reach your full potential. Achieving your goals is our #1 priority. Ready to get started?
Apply - Our FREE admission application can be accessed online at www.sscc.edu/admissions/apply.shtml
Have Questions? Connect with us today
Call us today at 800.628.7722 x2607
The staff of the Office of Financial Aid is happy to answer any questions you may have. We are all about helping you afford college as well as connecting you to the resources you need to do so!
Paying for college - Applying for financial aid has never been easier. Visit www.sscc.edu/financialaid/ and follow the necessary steps to see how much aid you are qualified to receive.
Have Questions? Connect with us today
Call us today at 800.628.7722 x2515
FACULTY and STAFF CONTACTS
Want to learn more about these programs?
Speak with one of the program's faculty members to see which area of study is right for you.
Computer Science Faculty
Dr. Joshua Montgomery, Associate Professor, Computer Science
800.628.7722 x2736
Brian Birkhimer, Associate Professor, Computer Science
800.628.7722 x2738
Computer Science Program
Faculty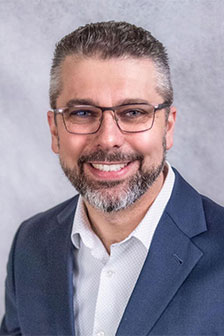 Meet Dr. Montgomery
"At Southern State we can provide a personal touch that other colleges cannot. There is nothing better than on graduation day, getting a hug from a student and hearing him/her say 'You got me here...You made this happen.' To build someone up and get them from point A to point B is a great feeling."
STUDENT TESTIMONIALS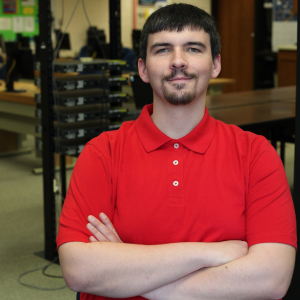 "Southern State literally turned my life around. When I started attending Southern State, I was struggling. I had no idea what I wanted to do in the field of computer science. Southern State offered such a broad spectrum of classes from which I could choose. I took classes regarding hardware and software, programming, online business, project management, and many others. After I completed my associate degree, I seamlessly transferred to a four-year partner institution and received my bachelor's degree.
"Another great aspect of Southern State is the staff. They genuinely care. I can honestly say that I never had a class where the instructor wasn't, at minimum, a great teacher.
"Finally, I would say that Southern State is a great college to attend, because you will learn real skills that you can apply in your career. The Computer Science programs at Southern State are fantastic. You will work with the technology, get hands-on experience, and learn a lot!"
Matthew Keaton | Southern State Graduate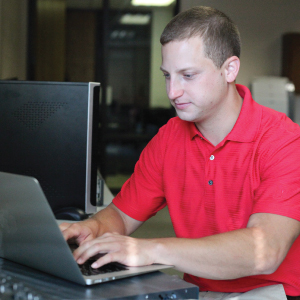 "After receiving my B.S. degree from a four-year university, I was having trouble finding employment in my field of study. I was working at a fast food chain doing something that was not related to my college degree. It was through a connection I made with a faculty member at Southern State that changed my future's direction. I enrolled at Southern State and took some classes to help me become a better leader and more knowledgeable about Computer Information Technology. I was able to land an internship that turned into a job I love, all before I even graduated! I am now working on my master's degree in Computer Information Systems from Bellevue University in Nebraska, right here at Southern State. Before, I felt as though nobody would give me a chance to show what I knew. The computer science instructor at Southern State cared about helping me. Through him and Southern State, I found the connection to an awesome employer."
Cory Juillerat | Southern State Graduate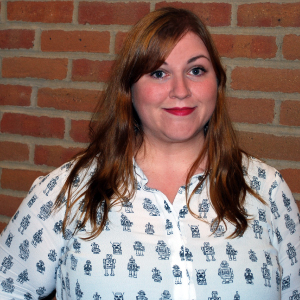 "Through the internship program that the Computer Science Department offers at Southern State, I was able to gain experience in the field while continuing my classes. I gained experience in software support and then as a service technician - which led to the full time position I am currently at today. Big things are happening in the Computer Science department at Southern State, and I am thankful to be a part of it!"
Mary M. | Southern State Student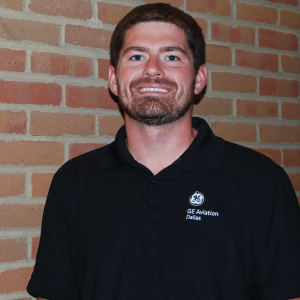 "I currently work at GE Aviation as their Network Operations Engineer. Southern State introduced me to many of the devices and assets I now work with on a daily basis. I would not be where I am today if it was not for the skills and experiences I gained through Southern State. For anyone considering higher education, SSCC is a great beginning for essentially any individual, regardless of age, home life, and time schedules."
Tyler H. | Southern State Graduate
ADVISORY COMMITTEE
Southern State seeks to fill specific post-secondary educational needs for the residents of southern Ohio. The College cannot meet this commitment without guidance and constructive input from members of the community. To foster this vital involvement, the College has established advisory committees. Persons involved in business, public service, and industry volunteer their service and expertise for the purpose of guiding and updating educational programs offered by the College. The advisory committees help to ensure that general and technical education is of finest quality and is always attuned to community needs.