Business Program Pathway

The versatility of a business degree can connect YOU to a successful career upon graduation. A business degree focuses on the critical elements that make organizations function efficiently. Companies and organizations near and far rely on the principles of business to be successful. So, with this degree, you can really apply your skills to virtually any industry upon successful completion of the program. Ready to get started on your Business pathway?
Program categories in this pathway:
Associate Degrees:
Associate of Applied Business Degree
Associate of Applied Business Degree
Associate of Applied Business Degree
Potential Career Opportunities:
This information is provided by ONetOnline.org
Employment OUTLOOK:
At SSCC, we tailor our degrees and certificates to reflect growing trends in employment opportunities. To view current Job Postings related to the Business pathway visit: OhioMeansJobs.com.
STUDENT RESOURCES
At Southern State, YOU are more than just a number or face in the crowd. We care about your success and want you to reach your full potential. Achieving your goals is our #1 priority. Ready to get started?
Apply - Our FREE admission application can be accessed online at www.sscc.edu/admissions/apply.shtml
Have Questions? Connect with us today
Call us today at 800.628.7722 x2607
The staff of the Office of Financial Aid is happy to answer any questions you may have. We are all about helping you afford college as well as connecting you to the resources you need to do so!
Paying for college - Applying for financial aid has never been easier. Visit www.sscc.edu/financialaid/ and follow the necessary steps to see how much aid you are qualified to receive.
Have Questions? Connect with us today
Call us today at 800.628.7722 x2515
FACULTY and STAFF CONTACTS
Want to learn more about these programs?
Speak with one of the program's faculty members to see which area of study is right for you.
Business Faculty
Jeff Tumbleson, Associate Professor, Business
800.628.7722 x3678
Travis Martin, Associate Professor, Accounting & Business
800.628.7722 x4670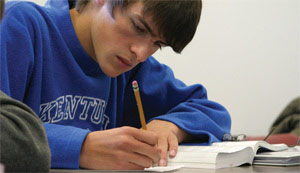 Business Program
Faculty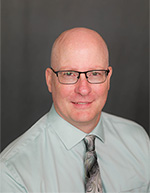 Meet Jeff
"The business programs offered at Southern State can create a career pathway for the future. A business degree can help you get a better job, advance at your current job, or serve as the foundation for a bachelor's degree. We help students prepare for the opportunities that are available today."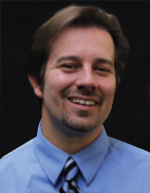 Meet Travis
"Southern State means different things to different people. For some, it is a starting point in the pursuit of a four-year degree. For others, it is a place to reinvent themselves, rejuvenate their career, or finish a degree started long ago. With a diverse community of learners, Southern State is such a great place to learn."
STUDENT TESTIMONIALS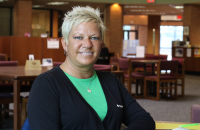 "I realized that without a degree, I could not advance any further in the career that I had been part of for 15 years. I was hesitant and little scared to go to college since I graduated from high school more than 20 years prior. After doing my research, I decided to enroll at Southern State Community College.
My first class at Southern State had such an impact and gave me the confidence to achieve more than what I had ever imagined. Since then, I have earned two Associate Degrees - one in Business Management and the other in Accounting. I am now finishing my Bachelor's Degree through one of the many transfer agreements that Southern State has established with a variety of four-year institutions, and will soon begin a Master's degree program.
If I had not taken that first step of attending Southern State, I would have never realized my capability of earning the education I have obtained. The instructors were always available and they personally helped me achieve my goals."
Amanda P. | Southern State Graduate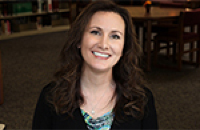 "I was working at various jobs, raising two children, and watching girls I graduated high school with build their careers. I put off going to school because I wondered if I could dive into classes and still be a good mom. After 20-plus years, I decided to enroll at Southern State and, in 2013, I earned my degree."
"As a recent graduate with an associate degree, I also received various certifications through Southern State's on-site Certification Testing Center. Now I am working on my bachelor's degree with Franklin University and the best part is, I don't even have to leave campus since my classes are online. Through Southern State's many partnerships with several four-year colleges that promote transfer and huge cost savings, I have been able to work and care for my family while receiving a quality education."
"With no Southern State, I wouldn't have gone to school. I knew I had something to offer and Southern State Community College helped me find it. I learned that if you apply yourself, you will succeed. I'm not afraid now. I was, but that is behind me. I have confidence. Thank you Southern State!"
NeCole D. | Southern State Graduate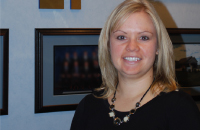 "Attending Southern State Community College allowed me to have the flexibility I needed to begin my career in the business field. Today I have a very successful and rewarding career with a community bank in my hometown doing what I love."
Amy H. | Southern State Graduate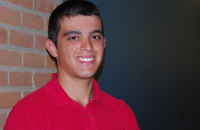 "With Southern State Community College being so close to home, and very affordable, I have been able to attend classes while staying within my budget. The classes that I have taken so far are relevant to the degree I am pursuing, and I know I will be prepared when entering the workplace upon graduation."
Joel C. | Southern State Graduate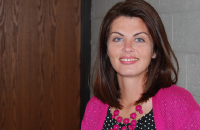 "I am so happy that I chose to attend Southern State. The tuition is affordable, and the accessibility of campuses and one-on-one attention can't be beat. Upon graduation, only three days in fact, I was able to land a job close to home without having to commute to a large city. I thank Southern State for that!"
Shelly M. | Southern State Graduate
ADVISORY COMMITTEE
Southern State seeks to fill specific post-secondary educational needs for the residents of southern Ohio. The College cannot meet this commitment without guidance and constructive input from members of the community. To foster this vital involvement, the College has established advisory committees. Persons involved in business, public service, and industry volunteer their service and expertise for the purpose of guiding and updating educational programs offered by the College. The advisory committees help to ensure that general and technical education is of finest quality and is always attuned to community needs.