Education Program Pathway

Every year, many people earn their teaching degree and are poised to make a difference in the minds of future generations. According to the National Center for Education Information (NCEI) the number of teachers employed is expected to grow to nearly 4 million by 2018. You also may be surprised to learn how competitive teaching salaries are. Generous benefits and extensive vacation time also make getting a teaching degree even better. Sound like something you might be interested in? Let's get started on your Education pathway!
View a printable version of the Education Pathway Brochure
Program categories in this pathway:
Associate Degrees:
Associate of Applied Science Degree
Associate of Applied Science Degree
Potential Career Opportunities:
This information is provided by ONetOnline.org
Employment OUTLOOK:
At SSCC, we tailor our degrees and certificates to reflect growing trends in employment opportunities. To view current Job Postings related to the Education pathway visit: OhioMeansJobs.com.
STUDENT RESOURCES
At Southern State, YOU are more than just a number or face in the crowd. We care about your success and want you to reach your full potential. Achieving your goals is our #1 priority. Ready to get started?
Apply - Our FREE admission application can be accessed online at www.sscc.edu/admissions/apply.shtml
Have Questions? Connect with us today
Call us today at 800.628.7722 x2607
The staff of the Office of Financial Aid is happy to answer any questions you may have. We are all about helping you afford college as well as connecting you to the resources you need to do so!
Paying for college - Applying for financial aid has never been easier. Visit www.sscc.edu/financialaid/ and follow the necessary steps to see how much aid you are qualified to receive.
Have Questions? Connect with us today
Call us today at 800.628.7722 x2515
FACULTY and STAFF CONTACTS
Want to learn more about these programs?
Speak with one of the program's faculty members to see which area of study is right for you.
Education Faculty
Nicole Sheppard, Instructor, Education
800.628.7722 x3665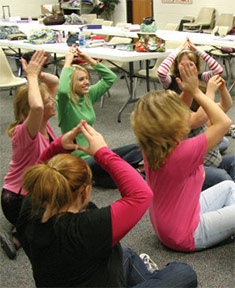 STUDENT TESTIMONIALS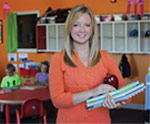 "As a recent graduate of Southern State Community College, I would recommend the Early Childhood Education Program to any student looking for a career in education. The professors are very passionate about early education and have given me the knowledge, skills, and resources needed to be successful. With a child education center located on campus, I was able to take what I was learning in my classes and apply it in the child care setting."
"I finished my degree in two years (four semesters) and with the support and encouragement from my professors I have decided to continue my education at Wilmington College where I will earn my Bachelor's Degree to become an Intervention Specialist. For me, the transfer process has been easy. My credits transferred and I was awarded a $12,000 scholarship just for transferring from Southern State!"
"My overall experience at Southern State Community College was great! The professors are beyond helpful and always available to give suggestions, share experiences, and answer questions. I look forward to my future in education and am thankful for the experience I had at Southern State Community College."
Amber Boris | Southern State Graduate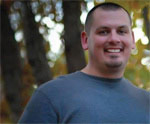 "Southern State truly prepared me for the career I am now working in: a special education teacher. As a student, I learned about the value of hard work and dedication, which I am now passing on to my students. It is a privilege to be an SSCC alumni."
Blake K. | Southern State Graduate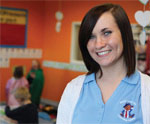 "Southern State provided me with the foundational skills which I have been able to apply in my own teaching. The professors have a commitment to excellence and I am grateful for the privilege of my education here at Southern State!"
Heather M. | Southern State Graduate
ADVISORY COMMITTEE
Southern State seeks to fill specific post-secondary educational needs for the residents of southern Ohio. The College cannot meet this commitment without guidance and constructive input from members of the community. To foster this vital involvement, the College has established advisory committees. Persons involved in business, public service, and industry volunteer their service and expertise for the purpose of guiding and updating educational programs offered by the College. The advisory committees help to ensure that general and technical education is of finest quality and is always attuned to community needs.