Health Sciences Program Pathway

A career in Health Sciences can include a variety of jobs that fit nearly every individual's interests. With an aging population, careers in health sciences are expected to see substantial growth over the next decade and into the future. According to the U.S. Department of Labor's Bureau of Labor Statistics (BLS), a job growth rate of 11 percent is expected through 2022 for all occupations combined! Ready to get started on your Health Sciences pathway?
Program categories in this pathway:
Associate Degrees:
Associate of Applied Science Degree
Associate of Applied Science Degree
Potential Career Opportunities:
This information is provided by ONetOnline.org
Employment OUTLOOK:
At SSCC, we tailor our degrees and certificates to reflect growing trends in employment opportunities. To view current Job Postings related to the Health Sciences pathway visit: OhioMeansJobs.com.
STUDENT RESOURCES
At Southern State, YOU are more than just a number or face in the crowd. We care about your success and want you to reach your full potential. Achieving your goals is our #1 priority. Ready to get started?
Apply - Our FREE admission application can be accessed online at www.sscc.edu/admissions/apply.shtml
Have Questions? Connect with us today
Call us today at 800.628.7722 x2607
The staff of the Office of Financial Aid is happy to answer any questions you may have. We are all about helping you afford college as well as connecting you to the resources you need to do so!
Paying for college - Applying for financial aid has never been easier. Visit www.sscc.edu/financialaid/ and follow the necessary steps to see how much aid you are qualified to receive.
Have Questions? Connect with us today
Call us today at 800.628.7722 x2515
FACULTY and STAFF CONTACTS
Want to learn more about these programs?
Speak with one of the program's faculty members to see which area of study is right for you.
Dean of Health Sciences
Nursing & Practical Nursing
Medical Assisting & Certificate Programs
Health Sciences
Program Directors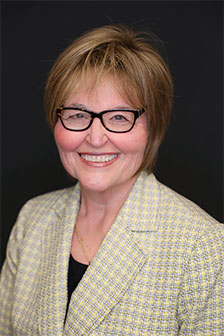 Meet Julie
"We work diligently with our community partners to prepare nurses to serve our community by teaching them how to provide care that meets the needs of the body, mind, and spirit."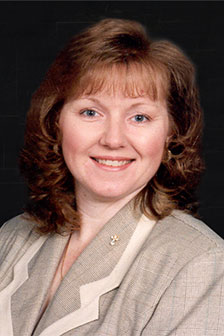 Meet Rhonda
"Our goal is to provide our program graduates with the education and skills needed to prepare them to be competent, caring members of our health care teams in the fast growing medical industry."
STUDENT TESTIMONIALS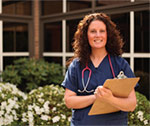 "I started at Southern State Community College right out of high school in 2000, taking one year for prerequisites and then graduating from the practical nursing program in 2002. From there, I transitioned into the Associate of Applied Science degree program. I then graduated and became licensed as a registered nurse in 2004. My first job started at Highland District Hospital, the place where I had done my clinicals and worked with my preceptor, and the place I knew I wanted to work."
"I chose Southern State for several reasons. For one, it was close to home and I had a fear of going away to a big university. Second, and most important, after scholarships and financial aid, for the most part I received a free college education. I am glad that I do not currently owe on student loans as most cannot say that right out of college. Lastly, Southern State has always been known for having such a great nursing program. My mom graduated from the LPN program years ago at Southern State, and many of my coworkers at Highland District Hospital and Clermont Mercy are graduates from Southern State as well."
"I am glad I chose Southern State. It was a great choice for me!"
Amber Michael | Southern State Graduate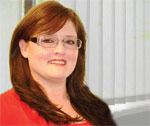 "I had been a stay-at-home mom for 10 years. Attending Southern State allowed me to earn my medical transcription certificate along with an associate's degree. This gave me the ability to work from home and raise my kids. Now that my kids are older, I have a great job in healthcare doing something I love."
Randi N. | Southern State Graduate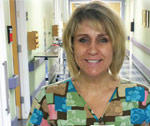 "Southern State Community College instilled in me the confidence and education to become the professional that I am today. The foundation to my career began at Southern State and I maintain personal relationships with fellow classmates and instructors."
Leslie M. | Southern State Graduate
ADVISORY COMMITTEE
Southern State seeks to fill specific post-secondary educational needs for the residents of southern Ohio. The College cannot meet this commitment without guidance and constructive input from members of the community. To foster this vital involvement, the College has established advisory committees. Persons involved in business, public service, and industry volunteer their service and expertise for the purpose of guiding and updating educational programs offered by the College. The advisory committees help to ensure that general and technical education is of finest quality and is always attuned to community needs.