An engineering degree can provide access to almost any career you might be interested in. From designing and analyzing data to operating different kinds of equipment, engineering is definitely a growing field in today's technology-centered world. With a background in engineering, you can really stand out in the job market. Ready to get started on your Engineering pathway?
Program categories in this pathway:
Associate Degrees:
Associate of Applied Science Degree
Associate of Applied Science Degree
Associate of Applied Science Degree
Potential Career Opportunities:
Employment OUTLOOK:
At SSCC, we tailor our degrees and certificates to reflect growing trends in employment opportunities. Research SSCC Career Coach to learn about current projections in the Engineering field, or visit ohiomeansjobs.com to view current Job Postings.
STUDENT RESOURCES
At Southern State, YOU are more than just a number or face in the crowd. We care about your success and want you to reach your full potential. Achieving your goals is our #1 priority. Ready to get started?
Apply - Our FREE admission application can be accessed online at www.sscc.edu/admissions/apply.shtml
Have Questions? Connect with us today
Call us today at 800.628.7722 x2607
The staff of the Office of Financial Aid is happy to answer any questions you may have. We are all about helping you afford college as well as connecting you to the resources you need to do so!
Paying for college - Applying for financial aid has never been easier. Visit www.sscc.edu/financialaid and follow the necessary steps to see how much aid you are qualified to receive.
Have Questions? Connect with us today
Call us today at 800.628.7722 x2610
FACULTY and STAFF CONTACTS
Want to learn more about these programs?
Speak with one of the program's faculty members to see which area of study is right for you.
Engineering Faculty
Jim Barnett, Assistant Professor, Engineering
800.628.7722 x2746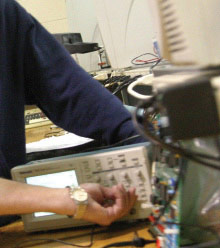 Engineering Program
Faculty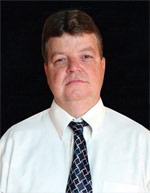 Meet Jim
"Engineering can take you as far as your imagination will allow. We cover electrical, electronics, mechanical, computer assisted design (CAD), and our program is versatile to the industry demands and the changing profession."
"Southern State is a great place to begin your Engineering career. Classes are convenient, close to home, and you have the option to move on to a four-year degree from Miami University or another partnering four-year college or university while attending classes at Southern State."
STUDENT TESTIMONIALS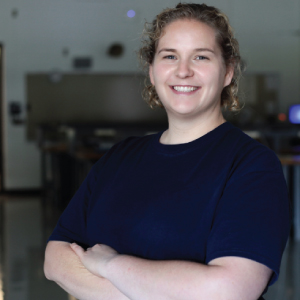 "As a recent graduate from Southern State's Engineering Program, I am currently employed as a Manufacturing Engineer at a local company and love it!"
"I actually started with an entirely different major in mind. I took a few classes and completed a personality test to determine what career would fit best for me. The test concluded that I should pursue a career in Engineering. I spent some time with one of the engineering professors and decided to make the switch. I am so happy I did."
"I highly recommend Southern State to anyone considering a career in Engineering. It's affordable. There is no reason to pay a higher rate for an education when you can get a quality learning experience here at Southern State. The multiple campus locations made it easy to schedule classes that worked around my needs, and the classes were small so the teachers were able to spend an adequate amount of time with each student. Just remember...do not let the math and scientific formulas be intimidating. In reality, employers do not need someone who knows all of the answers, they need someone who can find the answers."
Naikia T. | Southern State Graduate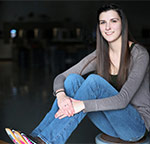 "I grew up around all men basically, so I was always in the garage helping fix whatever it was that they were working on. My grandfathers and step-brother work in the aviation field, which sparked my interest. I became enrolled in SSCC's Aviation Maintenance program and love it! My goal is to be able to work on private aircrafts and relocate to California to start my career."
Courtney R. | Southern State Student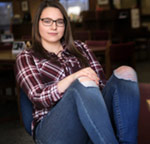 "Building, designing, painting, and drawing are big passions of mine. When I first discovered Southern State's Computer Assisted Design Program, I honestly was not sure what it was, but decided to give it a try since it included many of the skills I loved to do, Now enrolled in my second semester, I have come to love the program and all of the work that goes with it."
Dawn P. | Southern State Student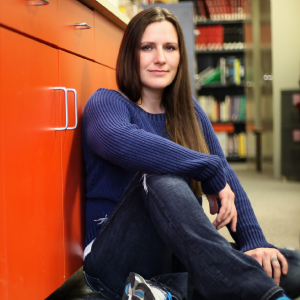 "As a current technician at a local engineering facility, I wanted the opportunity for career advancement within the company. I decided to enroll in the Electro-Mechanical Engineering program at Southern State to increase my knowledge of engineering. Engineering is the field for anyone who loves technology! There are so many different paths to take."
Tiffany B. | Southern State Student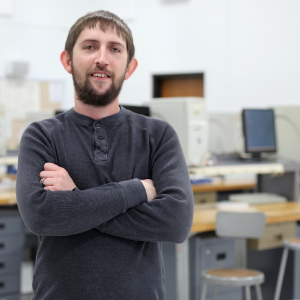 "When I was 15, I helped re-wire an old 1979 Ford F100 that had a possible 'short' in the wiring system. This experience, in all its detail, sparked my interest in electronics. I plan to not only obtain my Electrical/Electronics Degree from Souther, but also earn the Electro-Mechanical Engineering Degree as well. Earning the double 'EE' title will allow me to be more versatile in my career."
Brandon B. | Southern State Student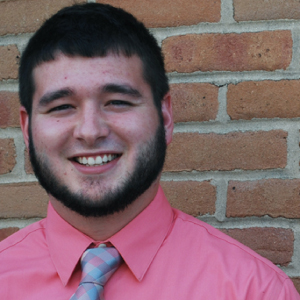 "Anyone can go to college, but picking the right major can be a difficult task. Obtaining a career in Electro-Mechanical Engineering has been a dream of mine, so I decided to enroll in this program at Southern State. It is important for me to love what I do and a college education can get me there."
Will L. | Southern State Graduate