Susan Morris | smorris12@sscc.edu
Susan Morris has served as the Alpha Omicron Eta Chapter Advisor since 2018. Recognized as a Horizon Advisor, the chapter has moved from a 1-star to a 5-star recognized chapter in 2020 through her advising and engaging students in PTK's 4 pillars and earning Hallmark Awards for both individuals and the chapter. Earning her BSN from The Ohio State University, becoming a John Maxwell Team coach, teacher, and speaker in 2013, she completed her Masters in Organizational Leadership from Colorado Christian University with the goal of adding value to others by growing leaders. As a life-long resident of Highland County she states, "I have always felt that it is important to give back to the community that has given so much to me. Joining the Southern State Community College family in 2017 has allowed me to connect with our future through our students. In my advising and coaching students through the PTK opportunity, I can sow into the future of our community, and from my perspective that future is bright!"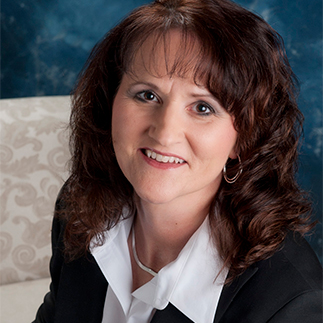 2022-2023 Chapter Officers
Vanessa Rice | vrice@live.sscc.edu
Vice President of Fellowship & Membership 2022-2023, SSCC Class of 2023 - Associates Degree in Nursing.
"My PTK experience has been an absolutely amazing experience. Personally, I have grown so much in my leadership and communication skills. As a nursing student, I have taken the skills I have gained through PTK into my clinical and patient care experiences. This has enabled me to communicate better with my patients as well as my peers. It has enriched my work ethic and my professionalism, as well as deepened my critical thinking ability. My success at Southern State has truly been enhanced due to my involvement in Phi Theta Kappa."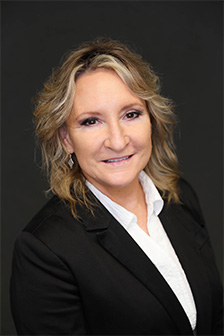 Racquel Browder | rbrowder@live.sscc.edu
Vice President of Communications 2022-2023, SSCC Class of 2023 - Associates Degree in Nursing.
Phi Theta Kappa has given me great opportunities from financial benefits, developing my character, skills, and career in life. Being in PTK has helped me break out of my shell. I have improved my leadership, communication, work ethic and chance of success in anything I put my mind to. I can truly say that I have gained my full potential being in PTK. I encourage you to join and get involved. Let us help you build and reach your full potential.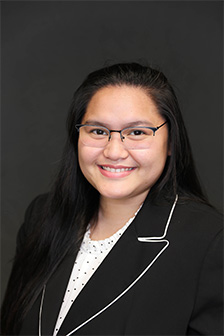 2021-2022 Chapter Officers
Chapter President 2021-2022, SSCC Class of 2022 - Associates Degree in Nursing.
Savannah is a new member to our chapter and has awaited the opportunity to become a PTK member this spring as a Golden Opportunity Scholar. She engaged with the chapter activities through the Health Ambassador College Project prior to becoming a member. She did not hesitate to step up to the plate and accept the call to become a health ambassador. Her heart was to impact our campus during the time of the pandemic, assisting in the mission to keep the campus open. Raising awareness of this new role at the college, Savannah was featured in our Healthy CONNECT Newsletter as a first year SSCC Associate Degree Nursing Student with plans to receive a Masters of Science in Nursing Education. She shared that she chose to go into the medical field because caring for people is one of her main passions. Savannah states, "I like to do what I can to keep the people around me healthy. This is why I chose to be a Health Ambassador."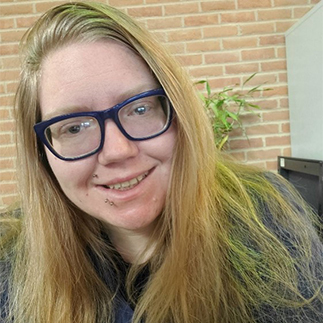 Vice President of Communications 2021-2022, SSCC Class of 2023 - Associates Degree in Nursing.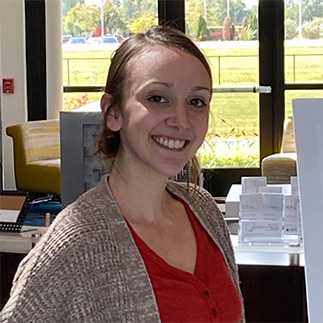 2020-2021 Chapter Officers
Chapter President 2020-2021, SSCC graduate Spring 2021 - Associates of Business Management
"Being a part of PTK has provided me with leadership experience, financial benefits, and various developmental tools. Not only has PTK connected me with other students, but it allowed me to forming lasting connections with college faculty and other scholars. PTK is a program that will strengthen your real-world skills, deepen your critical thinking ability, and have a continuous impact on your career and personal life." –Brock Morris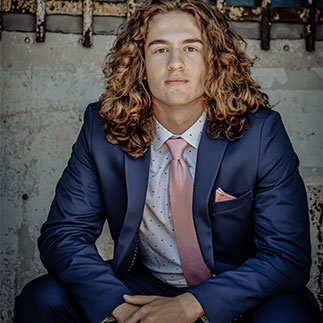 Alyssa Mays, Chapter Vice President of Service 2020-2021, SSCC graduate Spring 2021 - Associates of Science
"My Phi Theta Kappa experience has been nothing short of amazing. I became Vice President of Service at a crucial time following the COVID-19 pandemic. Although we were limited in some realms, Southern State's Chapter, Alpha Omicron Eta made a monumental impact on the college, community, and its members. Personally, I have benefited from my growth as a leader, communicator, scholar, friend, and colleague. Being a member of the Phi Theta Kappa Honor Society has enriched my personality, work ethic, professionalism, and accountability. Through PTK, I have been given the honor of being named a Coca-Cola Academic Team Silver Scholar. Earning a scholarship for this award will support my continued education. Phi Theta Kappa has enhanced my success at Southern State and will continue to benefit my future. I hope you consider joining and your involvement is as rewarding as mine." –Alyssa Mays